Unofficial Long Beach Pier Page 3
The Pier with Balls!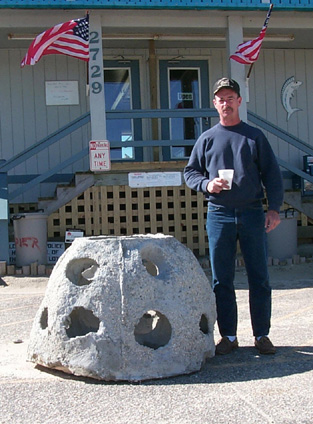 Reef Balls that is.
For those of you that may not know, reef balls are used to make an artificial reef. (Fish Habitat!) You take them out on a barge, drop them off or sink the barge and the fish come. Tommy put about 65 of these jobbies under the pier. Now there is all kinds of talk about steel piers, concrete piers, wider piers, yada, yada, yada, but this is the only pier I know of that has a fish habitat right under the pier! Each reef ball weighs about 1400lbs, is about 4ft wide (base) and 3 1/2ft high.

Did they work??
There have been many things that have had a negative effect on fish catches over the past several years. An a great debate goes on about what to do about it. but I can tell you this, our catches have improved since the pier was rebuilt and the reefballs were put in the water. We are looking for a very productive 2002!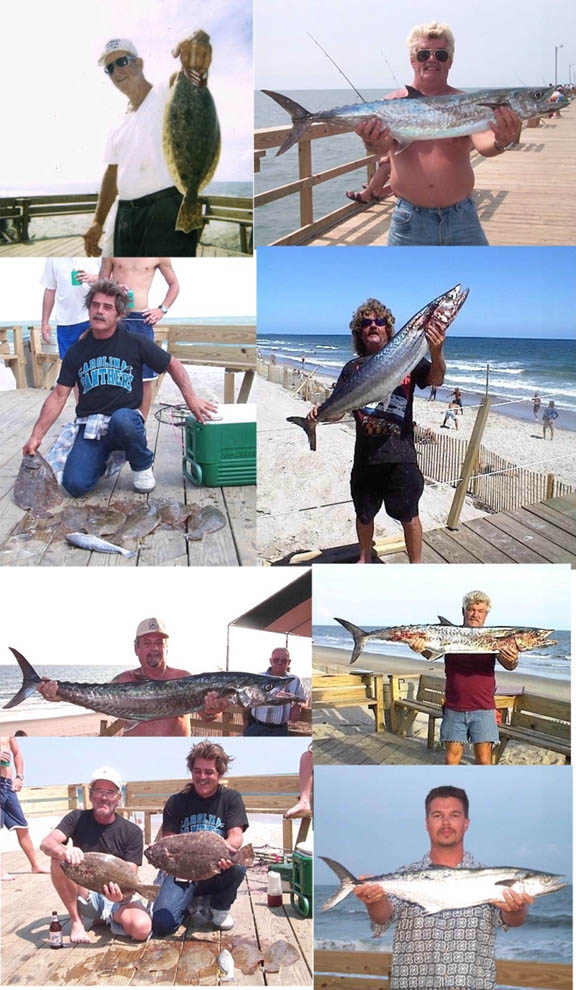 And this is what it is all about!
Above is just a small example of what you can expect to be seen caught at the fishing pier. Grab a rod and come on down this spring, summer and fall!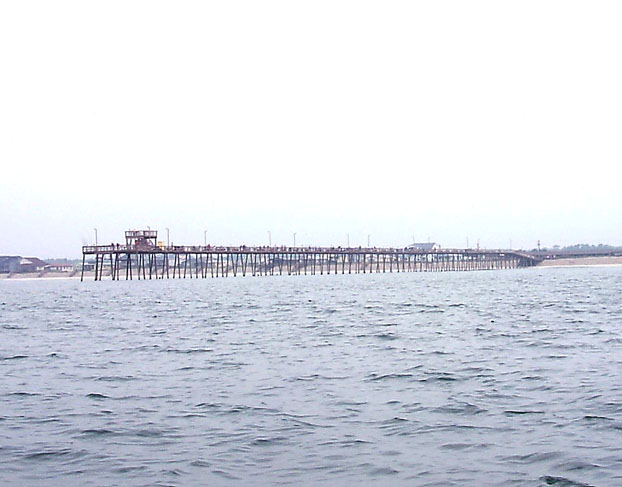 Pier View from the Water
The above picture gives you a good idea of the size and lenght of the pier and of course the observation deck. From this vantage back to the pier is the very last thing some hefty kings have seen.

If you are into fishing, sunning, or just wanting a few days away from the "rat race", this is a wonderful place to come to for fun or to relax.