Reef Ball Foundation Aids in Tsunami Relief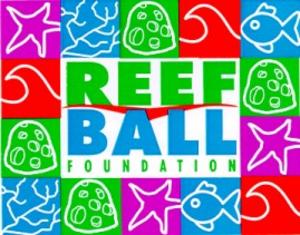 Atlanta, GA – March 23, 2005 – The Reef Ball Foundation with support from the government of Thailand's Ministry of Natural Resources, Reef Ball Thailand and Racha and Racha Sea Masters announced today their Phuket Coral Rehabilitation project as post-tsunami work to aid in the environmental and economic recovery of the disaster affected Phuket region.
The Reef Ball Foundation will send a team to Racha Island for the Coral Restoration Project beginning April 4, 2005. This project will be completed in less than 30 days working with 31 volunteers from 11 different countries.
The Reef Ball Foundation has been working in Thailand on a Coral restoration project on Racha Island, just south of Phuket since before the Tsunami. For this project they have activated its Coral Reef Propagation and Coral Reef Rescue teams composed of experts from around the world willing to volunteer their time, when coral reefs are threatened. In addition, local residents will be trained in the Reef Ball technologies to help place 300 Reef balls of various sizes to create five new Reefs and a snorkel trail.
"This restoration project is economically feasible and can be done in a short period of time because of the advanced technology incorporated into the Reef Ball design. In a month, our team can help the natural environment recover more quickly as well as aid the area on the way to economic revitalization," explains Kathy Kirbo, Executive Director of the Reef Ball Foundation.
Reef Balls are made by pouring concrete into a fiberglass mold containing a central Polyform buoy surrounded by various sized inflatable balls to make holes. Additives are used in the concrete to give the Reef Balls high strength and to make the concrete suitable for marine life growth. They are designed so that over half of the weight is in the bottom near the sea floor. All sizes of Reef Balls have withstood, without movement, heavy tropical storms in as little as 20 feet of water.
"Damaged and imperiled corals will be stabilized onto the Reef Balls. By using unique fragmentation methods we will make hundreds of coral fragments that will be planted onto the Reef Balls. Juvenile fish whose natural habitat was destroyed in the tsunami can also find their homes rebuilt on these new reefs," explains Kirbo.
The five new Reefs will also be used for educational purposes and to create new dive locations. Since the tsunami damaged the infrastructure on most of the other outer islands, the Racha Island Bay has become even more popular. The five new Reefs will relieve the pressure on these damaged natural reefs and create new locations for tourists and residents to enjoy.
About the Reef Ball Foundation
The Reef Ball Foundation, Inc., headquartered in Atlanta, Georgia, is a 501(c) 3 publicly supported non-profit charity that functions as an international environmental NGO. The Reef Ball Foundation helps restore our world's ocean ecosystems and protects our natural reef systems through preservation, Reef Ball technology, innovative public education opportunities, and community involvement. The Foundation works with governments, businesses, schools, research institutes, private individuals and community organizations. Over the last ten years, The Reef Ball Foundation has conducted over 3,500 projects worldwide in 50 countries ranging from the Boy Scouts of America's High Adventure program in Islamorada, Florida to the government of Sarawak's marine sanctuary for sea turtles in Malaysia to an amazing reef restoration project on Maiden Island, Antigua. For more information about The Reef Ball Foundation visit www.reefball.org.
# # #