<![if !supportLists]>1) <![endif]>Project training for the Reef Ball scuba diving and coral propogation
project in St. Marteen is complete and construction and deployment of 150
Reef Balls with coral plugs has begun. See www.artificialreefs.org under
the Photo Gallery for pictures. Special thanks to the University of Texas
Marine Science Institute for sending Matt Palmtag to study our coral
propogation and transplant methods and to volunteers from Porto Mari (Ardy &
Mario) for volunteering to teach Nature Foundtion staff there experiances
with Reef Balls.

2) New picture from Porto Mari (almost 100 shots!) and pictures from Sea
Search of Virginia's Grand Opening and Grayson Memorial Reef casting. Also
see www.artificialreefs.org under the Photo Gallery for pictures.

3) Picture below from Porto Mari, Curocao of a 16 month old staghorn coral
on a Reef Ball...wow!

4) New Reef Ball projects are being considered for a projects in Jordan, for
freshwater rivers in England, to enhance oil platforms in California,
Barcelona Spain, and Camino Real Hotel in Cancun this week.

5) Reef Ball is undertaking a worldwide GIS mapping system to link up the
10,000+ pages of information on our websites by location rather than just
categories. Go to www.reefball.com and at the bottom of the page you will
find a link to the BETA test version...many areas are not yet linked up but
try for example Curocao or the Dominican Republic in the Carribean; Sarasota
and Manatee Counties in Florida; Indonesia, Malaysia, in SE Asia; Oman,
Qatar or UAE in the Middle East; Switzerland, Netherlands, England, Spain or
Italy in Europe; Columbia or Brazil in South America; Or British Columbia
in Canada. This map will be filled in over the next few months with much
more details.

Have a great day!
<![if !vml]>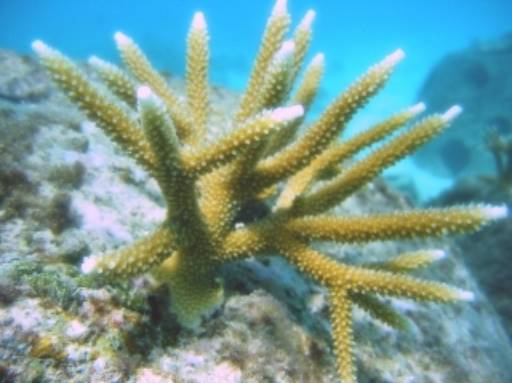 <![endif]>